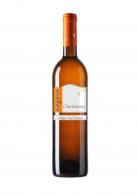 Négora Chardonnay 2013
葡萄酒种类 White Wine
分类: Young Wine
葡萄品种: Chardonnay
酒精浓度: 12º
地区: DO LA MANCHA
品酒:
Straw yellow color, almost golden. On the nose can appreciate subtle notes of butter and dried fruits along with slight hints of ripe fruits. On the palate can distinguish mature walnuts and hazelnuts. This is fruity and smooth wine.
美食:
This great white wine is perfect for seafood, salads, snacks, etc. Perfect to drink anytime of the day. Best served cold 6 º to 8 º C.